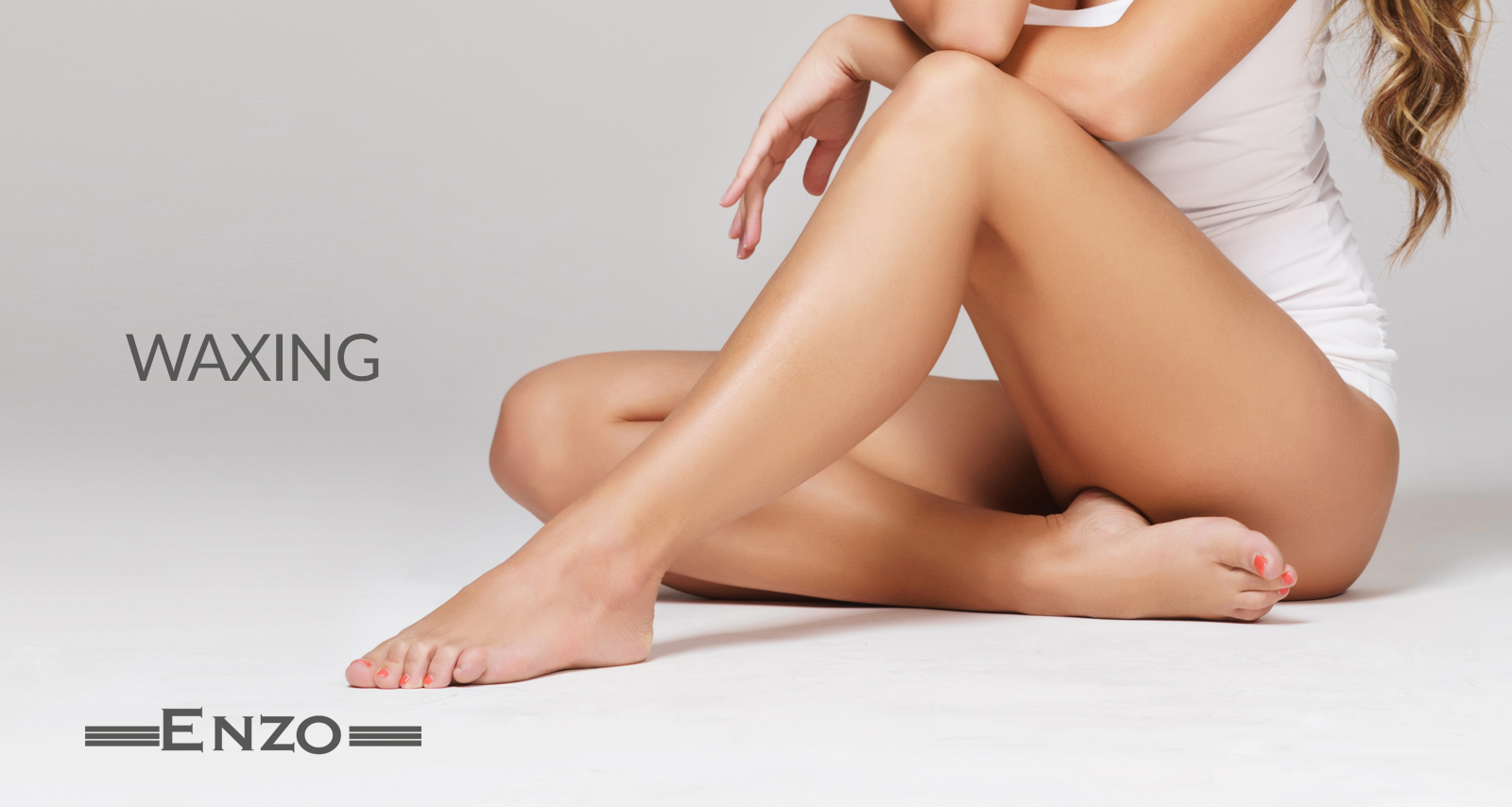 Waxing is a method of semi-permanent hair removal which removes hair from the root. New hair will not grow back in the previously waxed area for two to eight weeks. Almost any area of the body can be waxed, including eyebrows, face, the bikini area, legs, arms, back, abdomen and feet. There are many types of waxing suitable for removing unwanted hair. If waxing is done regularly for several years, permanent hair reduction may be achieved. Waxing is accomplished by spreading a combination of wax thinly over the skin. A cloth or paper strip is then pressed onto it and ripped off quickly against the direction of hair growth. This removes the wax along with the hair and dead skin cells, leaving the skin smooth. Another method of waxing involves applying a soft hot wax to the skin. The wax then hardens as it cools, thus allowing easy hair removal by a therapist, without the aid of cloths. This waxing method is very beneficial to people who have sensitive skin.

Various types of waxing are available. Some must be performed by a licensed cosmetologist or esthetician. Different types of waxing that can be performed are:
-Eyebrow and face waxing.
-Bikini, Male genital and Hollywood / Brazilian waxing.
-Leg waxing, and arm/underarm waxing.
-Back waxing, chest waxing, and entire body wax.

BRAZILIAN WAXING
Brazilian waxing refers to the removal of almost everything, front, and back, except for a thin strip of hair above the pubis. An extreme form of bikini waxing, it involves the complete removal of hair from the buttocks and adjacent to the anus, perineum, and vulva. A waxing that completely removes all pubic hair is known as a full Brazilian wax, a full Bikini wax, or a Hollywood wax.

BENEFITS
There are many benefits to waxing versus other forms of hair removal. It is an effective method of removing large amounts of hair at once. It is long-lasting. Hair in waxed areas will not grow back for two to eight weeks. However, when hair is shaved or removed by depilatory cream, the hair is removed at the surface rather than at the root. Within a few days, hair can be seen at the surface. With these methods, hair tends to grow back as a rough stubble. Whereas areas that are repeatedly waxed over long periods of time often exhibit regrowth that is softer and lighter in colour and the amount of hair regrowth will be permanently reduced. The use of a hair inhibitor will also slow the regrowth of hair, and over a long period of time can almost be used as a permanent method.

Difference between hot wax and warm wax?
Warm wax uses wax strip whereas a hot wax system, which is a hot wax system that does not require any strips. The hot wax is spread thickly onto the skin after the skin has been cleansed, it is allowed to dry then pulled off by the therapist directly. The wax traps all the hairs while it is drying and minimizes hair breakage.

LYCON

Where does it come from?
Lycon was established in Australia in 1978 by Lydia Jordan. Using only the finest resins, natural ingredients and aromatherapy oils, Lycon delivers superior performance, leaving skin smooth and soft to the touch. The wax is made from the Australian Pine tree and hence is a natural product. Lycon has patented the product to its company so no other brand delivers the same result. The wax grip is one of the toughest on the market yet gentle on the skin.

Difference between Lycon and other hot wax systems?
Although the Lycon hot wax is a hot wax system, the temperature heats up to is in fact lower than the temperature of warm wax. This makes Lycon great for sensitive skin types, reducing irritation and redness. Lycon is different to the most hot wax system because a micro-oil is applied to the skin first which stops the wax from sticking to the skin. The wax only adheres to hairs hence reducing the pain felt by most waxes by 50%. This makes it an ideal wax system for sensitive areas such as underarms, Hollywood and Brazilian bikini.

What's so special about Lycon?
Lycon wax is a tough wax which does not break hairs and ingrowing hairs are minimized.
Treatment & Pricing (*PriceStrip wax/Lycon)
Waxing Treatments
Full Legs - £36/£44
½ Legs - £26/£32
Bikini line - £12/£18
Brazilian/ Hollywood - £36/£40
Full arms - £30/£36
½ Arms - £22/£28
Underarms - £12/£16
Chin or upper lip or sides - £12/£16
Full face - £24/£30
Full face and eyebrows - £30/£34
Back - £36/£44
Back and Shoulders - £40/£50
Chest and Belly - £36/£44
Buttocks - £20/£24
Belly Button line - £12/£16
Eyebrow shaping £12/£16

Waxing Packages
Full legs and Brazilian /Hollywood - £50/£60
Keep Your Appointment Here
Book consultation