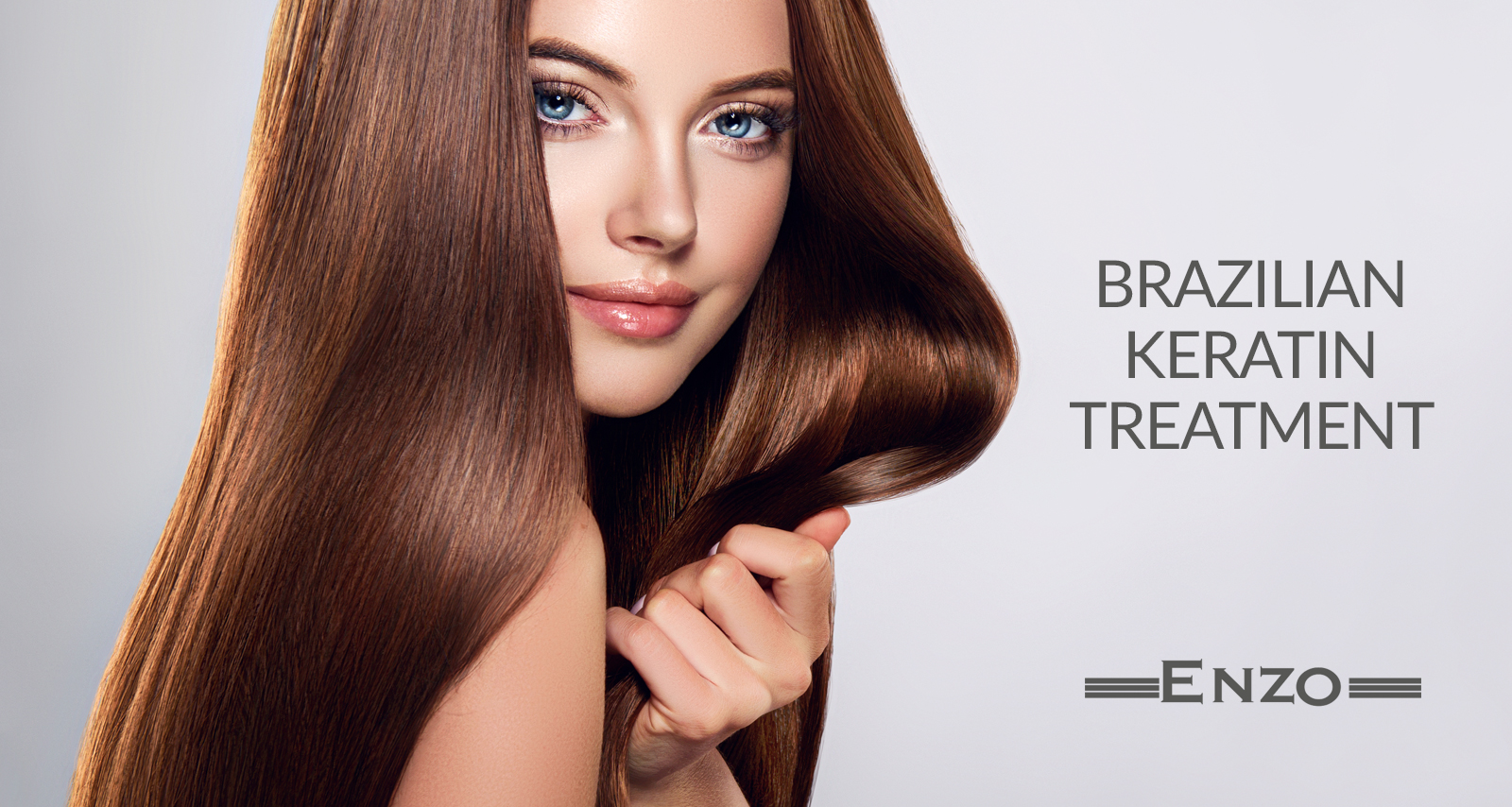 Nanokeratin System Brazilian Keratin Treatment


Treatment Prices starts from £150


Nano Keratin Brazilian Keratin Treatment (Brazilian Blow Dry) is a fantastic way to keep on top of your hair's condition and day to day maintenance. Following the treatment, care and styling of your hair becomes effortless with minimal amounts of blow drying and styling required for months afterwards. Your hair will have much improved resiliency; and will no longer be affected by rain, humidity or sweat. This is the beginning of the end to frizzy hair.
The treatment takes anywhere from 2 to 3 hours depending on the length and thickness of your hair, this isn't a permanent treatment, however it will last anywhere from 2 to 4 months depending on how often you wash your hair and your day to day hair habits.
The Brazillian Keratin treatment can be used on anyone's hair depending on the desired result, a thorough consultation will take place prior to your appointment to ensure it is right for you and your lifestyle.
The more damaged, thick, frizzy your hair is the better the result. By infusing the keratin into the hair shaft it will equalize out uneven hair porosity, remove frizz and unwanted volume, cut your blow-drying time by half and bring the natural feel of the hair back.
The Brazillian Blow Dry often gets confused with chemical permanent treatments such as chemical straightening and perm's, they couldn't be more different....
"The Brazilian Blow Dry " aka "Brazilian Keratin Treatment" or "permanent Blow Dry" do not change the natural structure of the hair, it enhances your natural shape whilst removing unwanted frizz and volume, adds strength, protection, and most of all natural protein (keratin) that your hair needs to grow healthy and strong just like your nails.
If you have naturally very curly hair your hair will not be permanently straight unless you yourself choose to style that way at home, if your hair is naturally straight with a very slight wave you will find when drying your hair at home with even just a paddle brush it will be straight smooth with a beautifully natural bounce.
The keratin must be infused and set in the hair by using straightening irons, so we can't create "Cheryl Cole" curls, you will still need to do your hair at home to create your desired style
Not recommended for clients with fine hair looking for volume.
How to look after your hair:
Once you have had your treatment done in the salon you will leave with beautiful soft FRIZZ FREE hair.
You MUST NOT wash your hair for a minimum of 24 hours (the longer you leave your hair without washing the better)
DO NOT tuck your hair behind your ears, wear any hair clips, headbands, hair ties etc until you have washed your hair, in the time between your washing the hair has a memory and is setting and can leave a kind in the hair even after washing.
Most importantly you must use a SODIUM CHLORIDE FREE (salt free) shampoo and conditioner, if you choose not too we cannot guarantee your treatment will last longer than 2 weeks if that. You will not need to use any styling products however if you do please ensure they are also SODIUM CHLORIDE FREE.

If for example you are going on a 2 week holiday to the beach, this treatment would be the perfect end to your holiday to restore your hair not before!
Please contact us to book your treatment and get the quotation."
Nanokeratin System Brazilian Keratin Treatment
BRAZILIAN BLOW DRY FAQ
Can you do the treatment over a Japanese Straightener?
Yes, you can do the treatment over any kind of straightener. We recommend waiting two weeks.
Is this treatment a relaxer?
No, it's a treatment based on Keratin and Collagen that naturally softens, shines, smoothes, eliminates frizz and gives instant manageability.
Can you do this treatment after colouring?
Yes, we recommend immediately after you colour your hair.
Can you do the treatment on top of relaxed hair?
Yes, you can do the treatment over any previously relaxed hair. Sodium Hydroxide Thio chemical, etc, but only after two weeks.
Can you do the treatment on previously chemically treated hair?
Yes, this treatment can be done on any previously chemically treated hair.
Can you do the treatment on highlighted hair?
Yes, you can do highlights and this treatment immediately after.
Can you do the treatment on virgin hair?
Yes, it can be done on virgin hair.
Can you do the treatment on children and if so what age?
Yes, we recommend on children of seven years and over.
Can I colour my hair after the treatment?
Yes, we recommend you colour the hair first and immediately follow up with the Brazilian Blow Dry. Or we recommend colouring your hair two weeks after you have done the treatment.
Can I shampoo my hair after the treatment?
Yes, but only four whole days after you have done the treatment.
Can I wear a ponytail or tie my hair?
Yes but only after four days. During the first four days, do not put your hair behind your ears, put glasses on your head or use hair grips/clamps.
What should I do if my hair gets wet during the first four days?
Blow-dry immediately and use ceramic straighteners if necessary.
Can I go into the pool or ocean after my treatment?
Yes, but only after four days.
How long will the treatment stay on my hair?
Two to four months on all types of hair.
What shampoo can I use after the treatment?
"We recommend shampoo which does not contain Sodium Chloride (salt). Specialist shampoos and conditioners are available at the salon. These products also contain Keratin and UV protection.
Do I have to touch upon my next visit or the whole head?
The entire head from roots to head.
When should I have the treatment done again?
Two to three months, or as needed.
Can I do the treatment every month?
Yes
Shall I cut my hair before the treatment?
Yes, if you are changing your style but not if you are needing a trim only.
Can I use my hair spray, gel, mousse, or any other hair products on my hair during the four day period?
No.
If I get any ridges in my hair when I sleep, what should I do?
Use either a blow dryer or ceramic straightener to straighten the ridge in the hair.
Keep Your Appointment Here
Book consultation