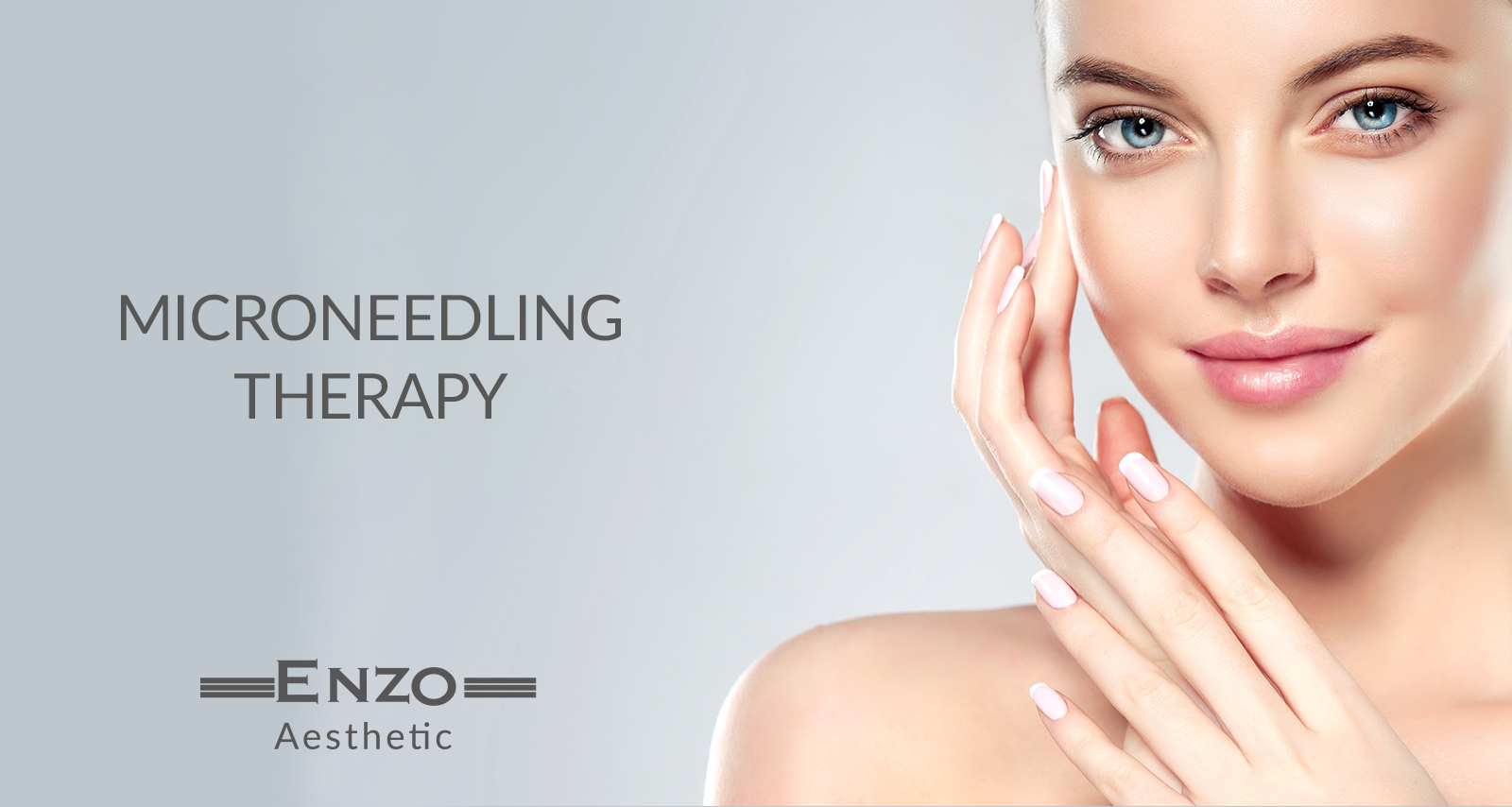 WHAT IS COLLAGEN INDUCTION THERAPY
Micro needling, 'Collagen Induction Therapy' is a treatment designed to invoke the healing response in your skin by causing micro trauma in a carefully controlled Manner. A micro needling is carried out by using device derma roller, derma pen or derma stamp which are equipped with hundreds of ultrafine needles that create micro punctures in the skin. The body perceives these microscopic channels as wounds, and prompts a healing process. Healing of the skin is mainly done by collagen and elastin production. The collagen and elastin is responsible for youthful, plump and healthy looking skin. There are many factors that contribute to our overall appearance ageing naturally or prematurely. The Micro needling can drastically help reduce and reverse the aging process. The treatment 'mechanically disrupts the epidermises, Micro needling will result in exfoliation. Exfoliation-removing dead skin cells makes the skin look fresh and smooth allowing increased absorption of skin care products. The microchannels created during treatment enable products to be absorbed in a way that isn't possible on untreated skin by about 300% more. Products can work
On a far deeper level giving better results.
WHAT ARE THE BENEFITS OF MICRONEEDLING THERAPY?
Anti-ageing benefits: Reduce fine lines and wrinkles by stimulating collagen and elastin production & stimulation of blood vessels to increase supply of blood, oxygen and nutrients straight into the dermis. This includes improved skin texture, pigmentation, fine lines, and scarring & sun damage. Reduce hyperpigmentation and give you a more even skin tone. Reduce scarring caused by a process known as fibrosis. Which is beneficial for healing larger wounds, as it makes everything stick together beneath the skin, the 'glue' is so strong that it can pull the skin down and create pock marks or scars. The Micro needling Treatment helps to break down fibrosis underneath the skin which allows the skin to 'let go' & release the surface of the skin, reducing the appearance of the scar. Reduce the pores by encouraging the blood vessels to supply blood, oxygen and nutrients straight into the dermis, the pores are ultimately tightened. Treat acne & clogged pores. Micro needling can help stop impurities & clogged pores thanks to the treatment reducing sebum production and keeping the skin hydrated keeping break outs under control. Skin needling can also treat: stretch marks, loose saggy skin on stomach & inner thighs.
WHAT ARE THE DEVICES USED FOR MICRONEEDLING?
Derma roller Designed specifically for professional use, the needles are made of silver-plate surgical steel. The spacing between the needles ensures that the ideal amount of serum can penetrate the skin, as well as ensuring ease and safety of use. Benefits of Derma roller treats big areas, allows deep penetration.
Derma pen Designed for micro skin needling, making it easier, safer and less painful to get maximum results on smaller and curved areas hard to get to, it is easy to manoeuvre around facial contours. Benefits of Derma pen are: minimal epidermal damage, less pain and bleeding due to vertical delivery, needles easily penetrate scar tissue without risk of bending. Derma Stamp Designed for small areas and hard to reach-areas around eyes. Nappage techniques use of a needle. Nappage consists of performing a series of micro-injections between 2mm and 4mm apart with the use of a needle.
PRODUCTS INCREASING TREATMENT RESULTS OF MICRONEEDLING
In order to maximize the effect of your Micro-needling, a serum with active ingredients is applied during the treatment. A serum should be tailored to the skin problem to increase the results. The micro-channels created by the Skin Roller will increase product absorption by 300% more in comparison to untreated skin absorption. Application of medical-grade sterile serums including growth factors, hyaluronic acid, amino-acids, minerals & vitamins through the microchannels transport the active ingredients to the epidermal layers of the skin where the cellular interactions take place.
WHAT TO AVOID & CONTRAINDICATIONS BEFORE COLLAGEN INDUCTION TREATMENT FULL LIST AVAILABLE
Warfarin/ Aspirin, Active eczema, Accutane, Recent Botox or fillers Very fragile, sensitive skin Contagious skin infections, Sunburn, Keloid scaring Treatment As a topical anaesthetic is applied beforehand, the treatment is almost painless and shouldn't take longer than an hour, often less. You will require a number of treatments for the best results, usually 4 to 8. The downtime depends on what condition you're treating and the intensity. For general rejuvenation, there's actually no downtime at all. You can go straight back to work and will experience only a little temporary dryness or a feeling of 'tightness' by day two. Small bruising may be visible if your treatment was a very intensive one. Mild pain during the treatment is expected and temporary erythema will be present. Post-inflammatory hyperpigmentation can be experienced and also regularly patterned scarring for those who acne scar treatment removal.
Post collagen induction Treatment Instructions.
Do not take any anti-inflammatory medications such as ibuprofen Motrin or Advil for 1 week.
Do not ice face or use arnica or bromelain, a cold compress is allowed.
Avoid chemical skin peels & microdermabrasion.
Use SPF 50 minimum 3-4 times a day.
Avoid wearing make up for up to 24 hours after procedure.
Avoid hot bath and water on the face when showering.
Avoid applying topical creams.
Redness or sensitivity might be present (and last up to a few days) after peel.
Use Tylenol only as needed for any soreness.
Skin Peeling may start 3-5 days after peel.
Do not pick or scratch the peeling skin.
Avoid strenuous exercise or sweating for 24 hours due to open pores.
Treat the skin gently washing with a gentle cleanser, cool water, using hands only and pat dry.
Avoid sun exposure or sunbed for 14 days and continue using a minimum of SPF 50 every 3-4h Restart regular skin care regimen in 48 hours and Retin A in 72h.
Recommend follow up and repeat treatments in 2-4 weeks, for best results a series of 4–8 treatments.
WHAT TO EXPECT AFTER THE COLLAGEN INDUCTION TREATMENT:
Day 1: On the next day, you may clean your face as usual and apply mineral makeup, lotions and other topical products as usual. Stay away from exfoliants or glycolic acids that are present is cleaners as these can make your skin very dry after the procedure. Be sure to use an approved SPF50 sunscreen.
Days 2-7: Within two days following your Medical Micro-Needling procedure, you will notice skin dryness and flaking. This is due to an increased turnover of skin cells. During this period, you may apply your regular skin moisturizer. Follow the instructions given to you by your therapist. If your therapist used the roller around the eyes, you may have a little micro bruising that may exist for three or four days. This can easily be covered with makeup. Days later, your skin will start shedding. These are skin layers that would regularly shed a week later, but the Micro-Needling brings this skin to the surface sooner. During this temporary process, your skin will shed and be dry. You should use recommended skin care products to avoid skin irritation.
Days 7+: A week after Micro-Needling procedure, most clients notice that their skin is smoother and more radiant. Continue with sun protection SPF50 every day and reapply every 2 hours if outdoors.
Keep Your Appointment Here
Book consultation