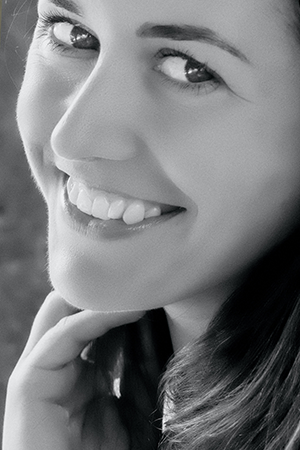 Enzo Aesthetics is happy to announce that we offer Kybella Treatment. Kybella is FDA registered product, a fat dissolving formulation that can now be injected into the submental under chin fat resulting in a more contoured neck profile & jawline. Patients who have been dreaming of a double chin reduction treatment that doesn't involve surgery, laser, exercise or diet & can provide beautiful, natural-looking, long-lasting results can now have this non surgical procedure offered in Enzo Aesthetic clinic.

Kybella non-surgical injectable from Allergan that addresses the very common concern of a double chin, wobbly neck, jowls, etc.
Kybella™ is an FDA-cleared injection that improves the appearance of a "double chin." Kybella is composed of sodium deoxycholate which is naturally synthesized by the liver and excreted by the bile in order to facilitate elimination of fat in the intestine. As a non-surgical alternative to fat removal, Kybella™ helps in the reduction of this very common condition among adults. Kybella™ allows physicians to remove unwanted fat from the neck and chin areas without the use of knives, suction hoses, anesthesia or supplements. Patients often experience visible results from Kybella™ injections in just two to four treatments. The treatment takes little time, and the results are PERMANENT!
Consultation - Free
Treatment Duration - 45 Minutes
Comfort - Virtually Painless
Side effects - Minimal
Lasting Results - Permanent
AT THE CLINIC

Consultation
Your double chin reduction Kybella Treatment consultation is free. Any woman or man who is concerned about reducing double chin can consider Kybella Treatment. Kybella treatment can be used by people from ages 21 to 65. It is important to plan the Kybella Treatment with your practitioner & make sure you are the right candidate for the procedure. Our practitioner can help you decide if the double chin reduction treatment is right for you.
The procedure
Before the procedure, your practitioner will mark the injection sites with a marker & may administer a topical numbing agent or ice pack to ease any pain or discomfort. Usually 20 to 30 & up to 50, injections are used under the chin. Once injected, deoxycholic acid destroys fat cells beneath the chin area so it can't store fat anymore.
Post-treatment
Following your Kybella double chin treatment you will be advised on what to do or not do to reduce any risk of side effects. 82.4 percent of people reported significantly improved satisfaction with their appearance. The number of treatment sessions necessary varies for each person. Multiple treatments might be needed to reach optimal results. A follow-up appointment will be arranged to check that we have achieved the best possible outcome if not your practitioner will suggest a top up to achieve better results. You can receive up to six Kybella treatments, with at least one month between each session.
OPTIMUM RESULTS
Optimal results are obtained multiple sessions. Therefore, we are encouraging our patients to speak with our practitioner to determine how many treatments will be of most benefit to them. To make the most of your treatment don't forget to disccuss about our multi-package discounts.
Destroy the "double chin" with Kybella
Kybella FAQS

What is KYBELLA™?
Kybella -deoxycholic acid injection is the first nonsurgical treatment that is used in adults to improve the appearance & profile of moderate to severe fat below the chin-submental fat, also called, "double chin." It is not advisable for children less than 18 years of age. It is not known if KYBELLA™ is safe and effective for use outside of the submental area.

How does it work?
The active ingredient in KYBELLA™ is deoxycholic acid, a naturally-occurring molecule in the body that aids in the breakdown & absorption of dietary fat. When injected into the fat beneath your chin, KYBELLA™ causes the destruction of fat cells. Once destroyed, those cells cannot store or accumulate fat.

Will I experience any side effects?
The safety profile of KYBELLA™ is well characterized. The most common side effects are swelling, bruising, pain, numbness, redness & areas of hardness around the treatment area. KYBELLA™ can cause serious side effects, including trouble swallowing & nerve injury in the jaw that can cause an uneven smile or facial muscle weakness. These are not all of the possible side effects of KYBELLA™.

How many treatments will I need?
You and your practitioner will customize your KYBELLA™ treatment regimen, including how many treatments you need, based on your desired chin profile. Your practitioner will give you a series of injections at each treatment session, which are spaced a month or more apart. Many patients experience visible contouring of their chin profile in two to four treatment sessions spaced at least one month apart. Up to 6 treatments may be administered.

How long will the results last?
When injected into the fat under your chin, Kybella causes the destruction of fat cells. Once destroyed, those cells cannot store or accumulate fat. After the aesthetic response is achieved, retreatment with KYBELLA™ is not expected.
Keep Your Appointment Here
Book consultation